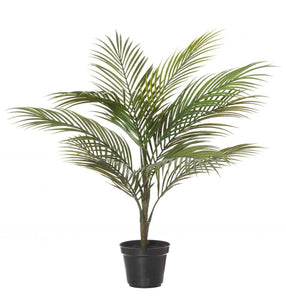 Constructed from plastic/man-made fabric/metal/concrete.
Bring a refreshing tropical vibe to your space! Display this lifelike plant either naked or style to your taste by placing it inside your preferred decorative pot.
Boasts an abundance of luscious long-stemmed green leaves sprouting outward from the centre base. Stabilised with cement and faux soil in a dark pot. Suitable for indoor use.
Wipe clean.