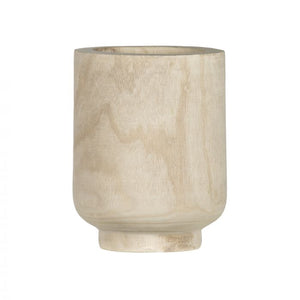 Rogue's delightful wooden pots are a popular choice for adding sophistication to the home.
Made from paulownia wood, it's the perfect accessory to elevate your space.
This pot has a contemporary-styled body and remarkable grain patterns, rendering a timeless piece of décor.
It's perfect for displaying our range of artificial plants which come in simple, plastic pots – just place them in this for a homely feel.
Add an organic look to your space with this charming wooden pot by Rogue.
Measures 20X20X28CM