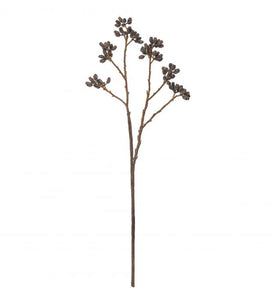 Made from Plastic/Fabric/Wire.
The Gum Nut Stem will add some colour and texture to any space offering a sense of natural greenery around your home. Ideal for medium to larger arrangements.
Add some texture and balance to your flowering display by combining some foliage with other stems to create one-of-a-kind arrangements or use on its own for an exquisite accent or focal point.
Being artificial it is very easy to care for. Gently wipe with an alcohol-free unscented baby wipe. Keep out of direct sunlight.