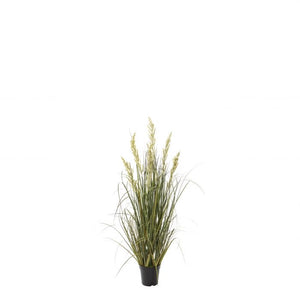 Made from plastic/fabric/wire/cement.
A great way to add some greenery to your space. The Wetland Grass measures 90cm and has lifelike foliage creating a plant full of character.
This artificial plant comes in a simple black pot and is ideally suited for use indoors.
Being artificial it is very easy to care for. Gently wipe with an alcohol-free unscented baby wipe. Keep out of direct sunlight.
Made in China.